HEAVY DUTY HIGH ANGLE RETROFIT BALL JOINT
ICON Vehicle Dynamics is extremely proud to introduce the Delta Joint – a new product that combines the durability of a ball joint with the performance of a traditional uniball. While the industry standard uniball does a great job of allowing the control arms of a vehicle to articulate with little bind, they do have an inherent weakness that leaves more to be desired when used in a daily driven application - exposure to the elements. Whether it be corrosive chemicals used on roadways or the unforgiving dirt and mud that comes with off-road adventure, uniballs allow this debris to build up and eventually work its way into the internals causing wear and possibly failure. Understanding this flaw and the problems that it creates is what sparked the idea of developing a heavy duty, high angle retrofit ball joint which ultimately led to the creation of the patent pending ICON Delta Joint.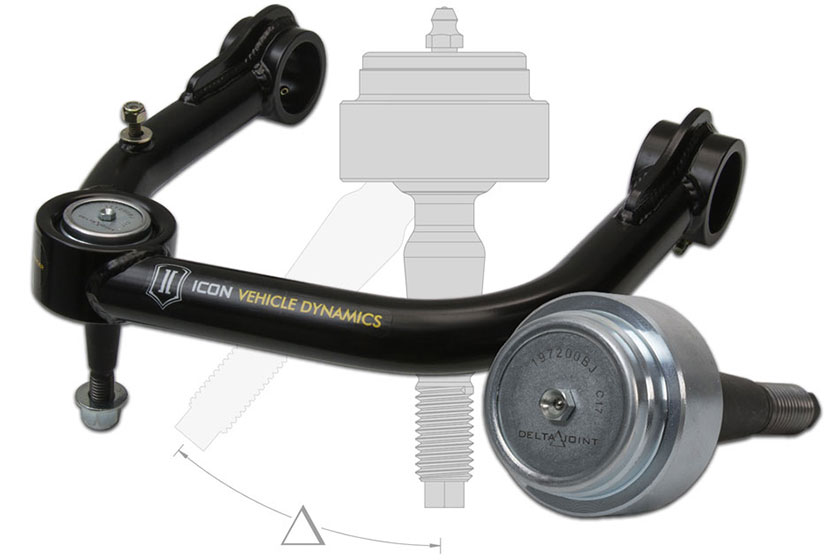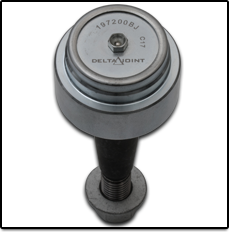 Durability
Zinc plated housing provides exceptional corrosion resistance, metal on metal internals increase longevity, and carburized taper pin reduces chance of thread galling on assembly.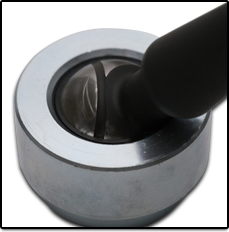 Sealed Design
Sealed design protects Delta Joint from the elements, road salts, and other debris.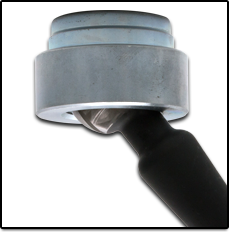 Angularity
Capable of high angularity required for optimal performance for lifted applications.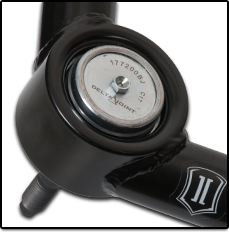 Strength
Pullout strength greater than comparable industry standard uniball.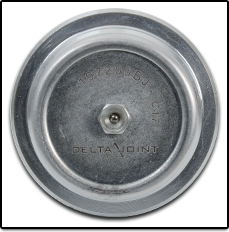 Greasable
Greasable design with two adapters included. All Delta Joints come pre-greased with quality waterproof moly grease.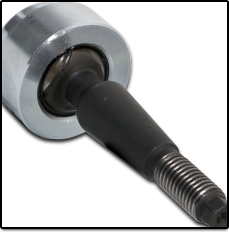 Fitment
Application specific taper pins for precise fit across wide range of vehicles ICON manufactures suspension systems for.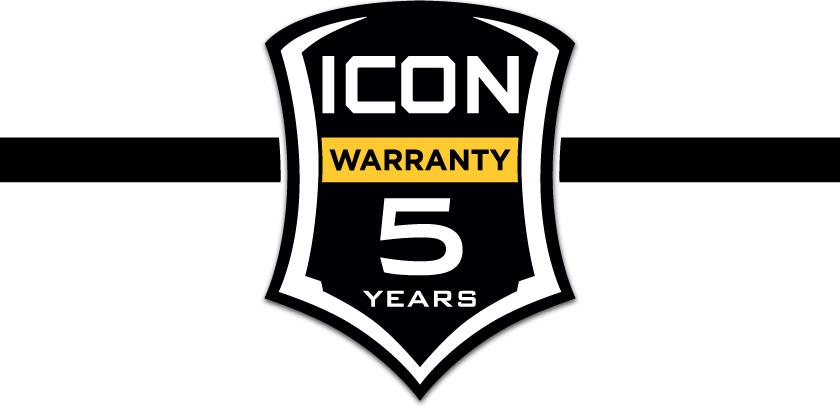 PROTECTED WITH AN ICON EXCLUSIVE 5 YEAR LIMITED WARRANTY
ICON Vehicle Dynamics is so confident in the new Delta Joint that we're introducing a product-specific warranty to help instill this same feeling in end users. As long as the Delta Joint is used in conjunction with a complete ICON suspension system we will stand behind the product 100% by offering a 5 year limited warranty* against defects or failures. For more information, see the following link: DELTA JOINT REGISTRATION FORM.