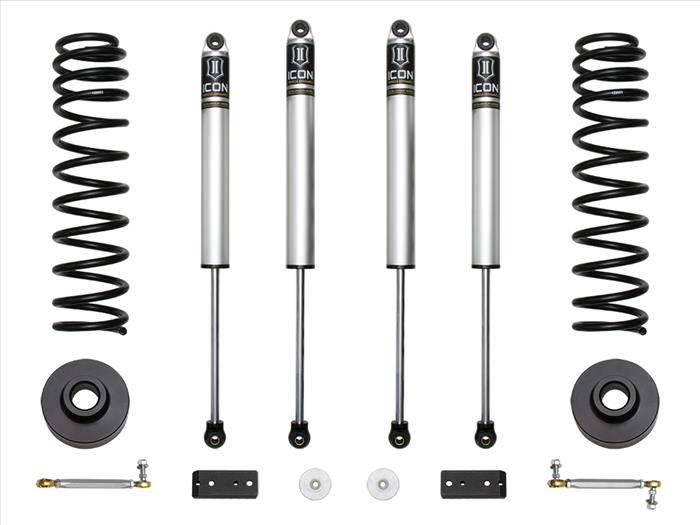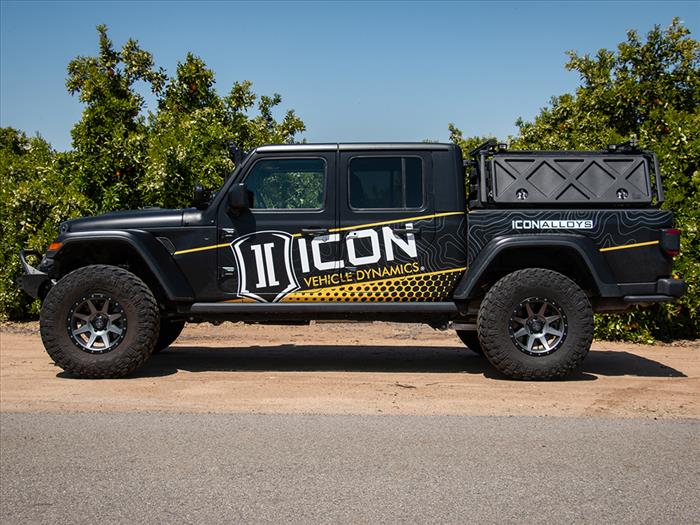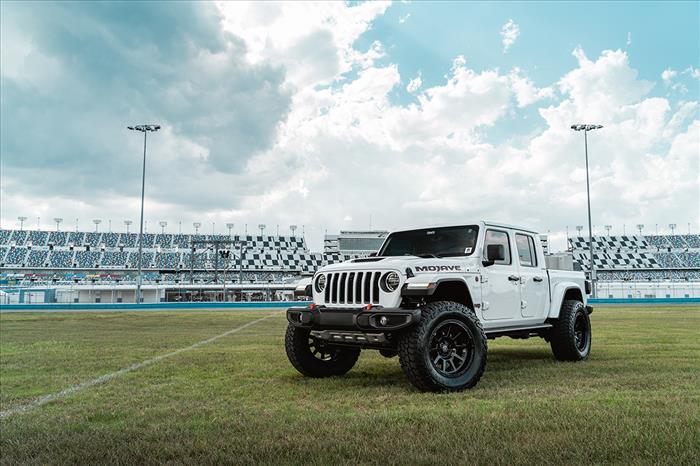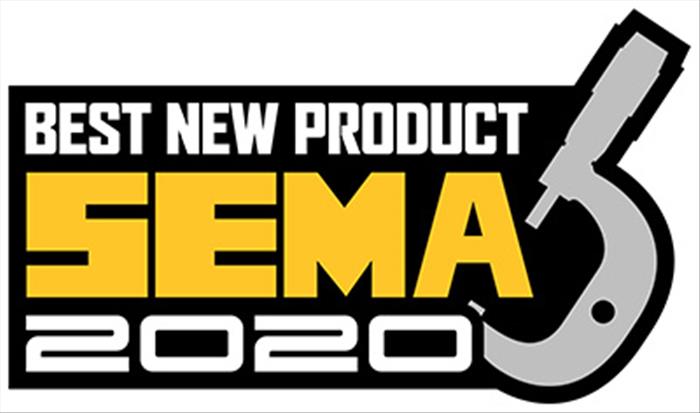 overview
Aimed at drastically improving (not just maintaining) on and off-road ride quality the ICON Jeep Gladiator JT Stage 1 system includes front dual rate coil springs, rear billet aluminum coil spacers, 2.0 Aluminum Series shocks, front bump stops, adjustable sway bar end links, and all necessary hardware for a complete install. The JT is a very capable vehicle off of the showroom floor and with the addition of an ICON suspension system this capability is only expanded upon with improved suspension geometry and more robust components resulting in significant performance gains.
Through an accelerated testing process dubbed the "ICON1K" R&D program, ICON has logged over a thousand miles in the dirt pushing the JT to off-road extremes to identify limiting factors in OE components, develop products that remove these limits, and further extrapolate performance out of this vehicle. This 2" suspension system has been tweaked, tuned, and revised several times over the course of this ICON1K testing in an effort to provide unparalleled ride quality and vehicle dynamics for everything from rock crawling to high-speed desert running. By removing the aforementioned "limiting factors" this ICON suspension system completely redefines the potential of the 2020-2023 Jeep Gladiator with wheel travel gains over 30%!
features & Benefits
2" front lift height over stock
Fits 35" tires (37" with extended bump stop spacer kit)
33% front, 23% rear increase in wheel travel
Improves on and off-road ride quality over stock
Dual rate coil springs with lifetime guarantee against sagging/breakage
Billet aluminum rear 1.375" coil spacers eliminate the factory rake
2.0 Aluminum Series shocks with vehicle specific valving
Adjustable, billet aluminum front sway bar links
100% bolt-on system makes for an easy install
"ICON 1K" tested under rigorous off-road conditions to validate tune, performance, strength, and durability
download installation guide
Tech Info:
OEM Wheels & Tires Fitment: Yes
Recommended Aftermarket Wheels: ICON Alloys - 17x8.5" w/ 4.5" Backspace / -6mm Offset
Recommended Aftermarket Wheels: ICON Alloys - 18x9" w/ 4.5" Backspace / -12mm Offset
Recommended Aftermarket Wheels: ICON Alloys - 20x9" w/ 4.5" Backspace / -12mm Offset
Recommended Aftermarket Tires: 35" x 12.50" (37" x 12.50" with optional bump stop spacer kit PN: 22071)
APPLICATION NOTE #30: An Adjustable Track Bar May Be Needed To Realign The Axle From Left To Right, Or To Add Additional Strength
APPLICATION NOTE #127: Will Not Fit Gladiator Mojave Trim
APPLICATION NOTE #150: Shocks Are Fully Serviceable
TECH NOTE: Diesel models will net approx. 1.75" of front lift over stock due to their heavier weight.
TECH NOTE: ICON's advertised lift heights are based around a typical Jeep JT build which usually includes added weight of accessories such as heavier front bumper/winch. Lift heights may be higher than advertised if installed on a stock weighted vehicle.
System Components:
22025 (QTY: 1) | 18-23 JL 2.5"/20-23 JT 2" FRONT DUAL RATE SPRING KIT
22065 (QTY: 1) | 20-UP JT 1.38 IN REAR SPACER KIT
22061 (QTY: 1) | 18-UP JL/20-UP JT FRONT SWAY BAR LINK KIT
22062 (QTY: 1) | 20-UP JT REAR SWAY BAR RELOCATION KIT
26523 (QTY: 2) | 18-UP JL/20-UP JT 2.5" FRONT 2.0 VS IR
26527 (QTY: 2) | 20-UP JT 2.5" REAR 2.0 VS IR
Request a Quote
Don't Forget
the wheels