ICON 05-UP FSD 2.5 CENTERLINE STABILIZER KIT, Part 65050 is being recalled.
The Steering Stabilizer Kit ("Steering Stabilizer") was sold as an aftermarket component for installation on certain 2005 –2021 Ford F250 4x4 and 2005 – 2021 Ford F350 4x4 Models. No other kits or parts are subject to this recall.
HOW TO DETERMINE IF YOUR STEERING STABILIZER SHOULD BE RECALLED:
Check the seal head assembly on either side of the shock. If it has a serial number, the unit is good and does not need to be returned. If the unit does not have a serial number on either side of the shock, please contact ICON Customer service. See image below for clarification.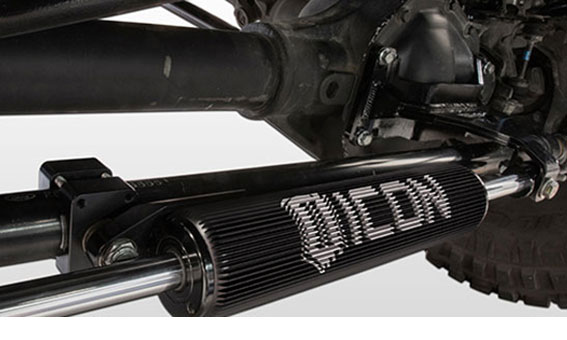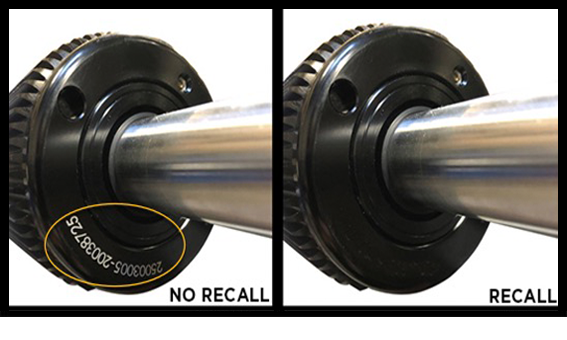 WHAT IS THE ISSUE REQUIRING THE RECALL?
The Steering Stabilizer has a unique "through shaft" design which requires the use of a closed-cell foam ring that allows the steering stabilizer to have as little air in the cylinder as possible. It has been determined that this foam ring, over time, can swell and flex, potentially blocking the ports of the piston. If the ports of the piston become blocked, the Steering Stabilizer may be unable to cycle freely which can restrict the vehicle operator's ability to steer.
WHAT SHOULD YOU DO?
To avoid any risk of a crash, ICON recommends that you immediately remove the Steering Stabilizer from your vehicle.
ICON will provide a replacement kit at no charge to you and, will reimburse you for the costs of removal and installation of the replacement kit.
Please immediately contact ICON at 951-689-4266 to receive a replacement kit or have it shipped to an approved installation facility or, for assistance in identifying an approved installation facility.
ICON will provide a pre-paid label for the return of the original Steering Stabilizer kit and requests that once it is removed, you return it to ICON.