NEW PRODUCT | XD Forged Tie Rods for Ford Bronco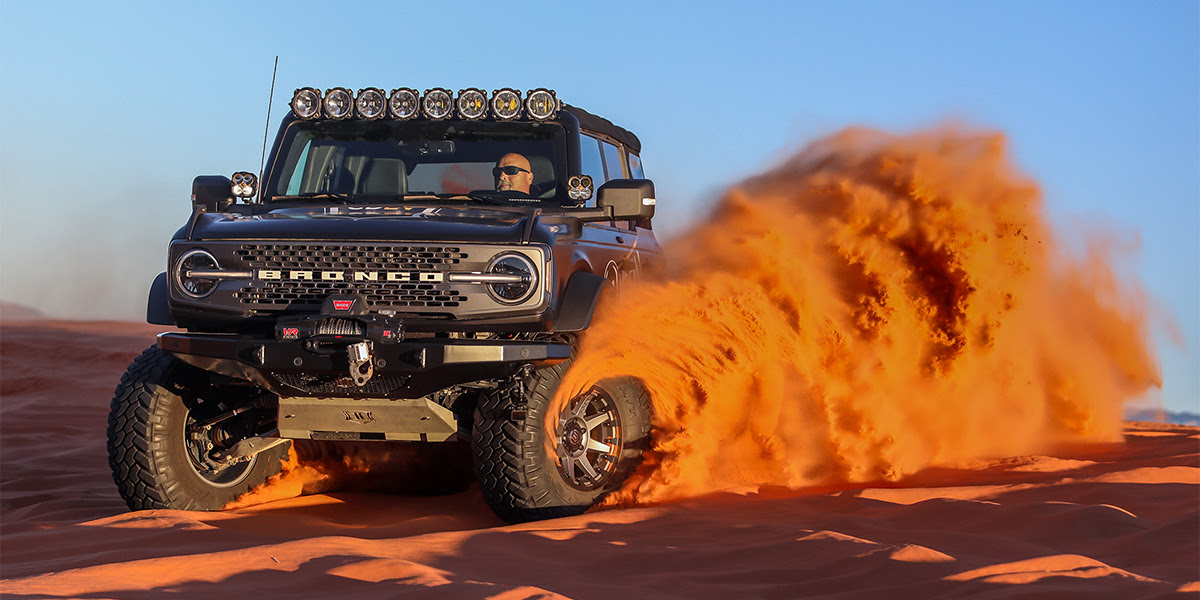 ICON is proud to introduce our XD Forged Tie Rod Kit for the 6th Generation Ford Bronco. The strength limitations of the Bronco's factory steering tie rods has been well documented, especially by Bronco owners who venture into the big rocks with big tires. These ICON XD Forged Tie Rods remedy this with better materials and beefier dimensions than the stock units.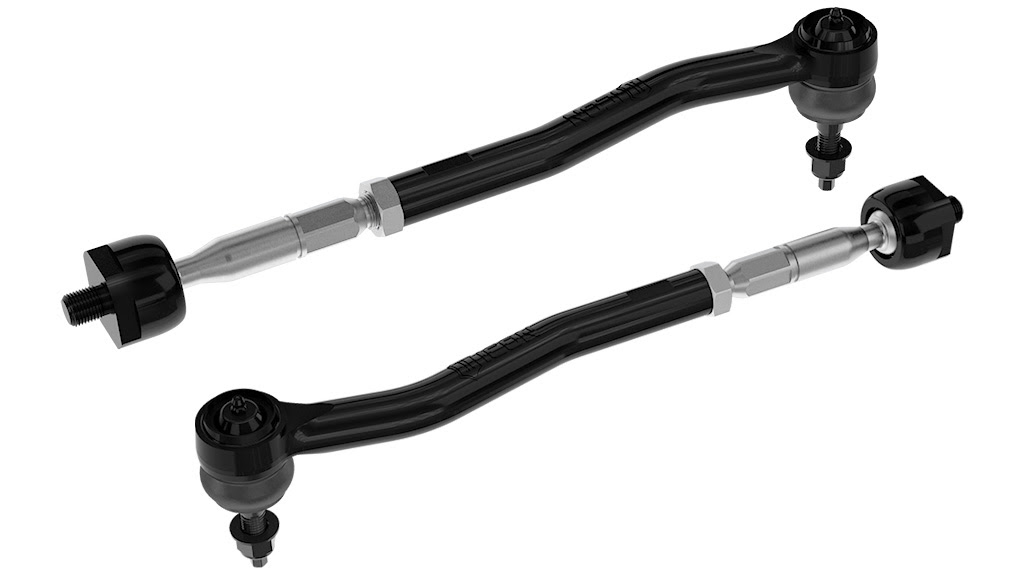 The inner tie rod and ball stud is CNC machined from 4140 chromoly. The adjustment threads, where we've seen most of the failures happen on stock tie rods, are18mm on the XD Forged Tie Rods versus 14mm on stock Bronco tie rods.

The outer tie rod is forged steel and has the same bend as the stock tie rods for fitting all of the Bronco's factory wheel diameters and offsets, along with just about any aftermarket wheel. The tie rod end is a beefier, metal on metal joint that is greasable for extended service life. It has the same range of operating angle as the stock tie rod ends.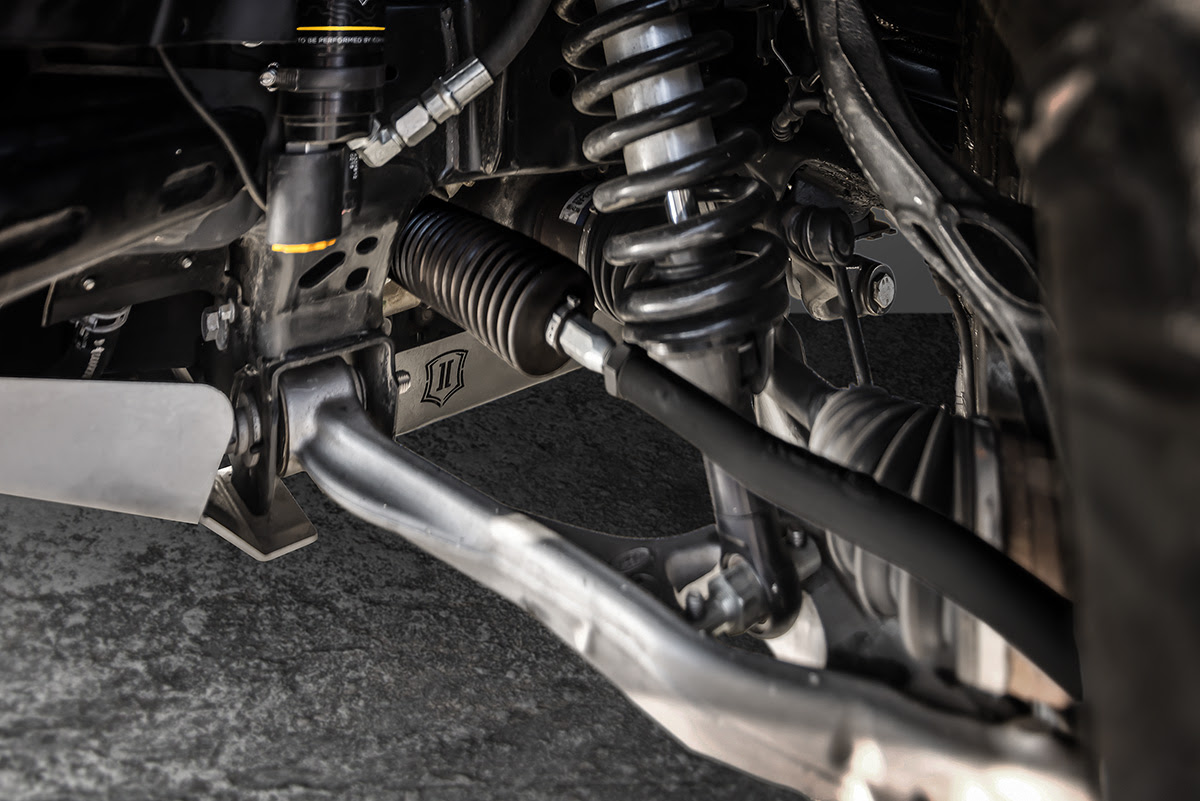 KEY FEATURES:
30% larger diameter then factory HOSS 1.0/2.0 tie rods
Forged steel outer tie rod
4140 chromoly inner tie rod and ball stud
Greaseable heavy duty automotive tie rod ends
Design to fit around factory wheel offsets
Includes replacement tie rod boots
TECH INFO
Works with OE HOSS1.0/2.0 and HOSS 3.0 steering racks
Not compatible with Bronco Raptor
Not compatible with aftermarket tie rod braces