NEW PRODUCT | REBOUND SLX
ICON Alloys is excited to announce the arrival of our latest wheel design, the Rebound SLX.
The Rebound SLX keeps the sharp lines, concave 8-spoke design, and "ICON-optimized" styling of the classic Rebound wheel but features a smooth lip. This new wheel is designed not only to improve the look of your vehicle, but the overall function as well. Available in Satin Black and Charcoal finishes, the Rebound SLX has a style that is anything but ordinary.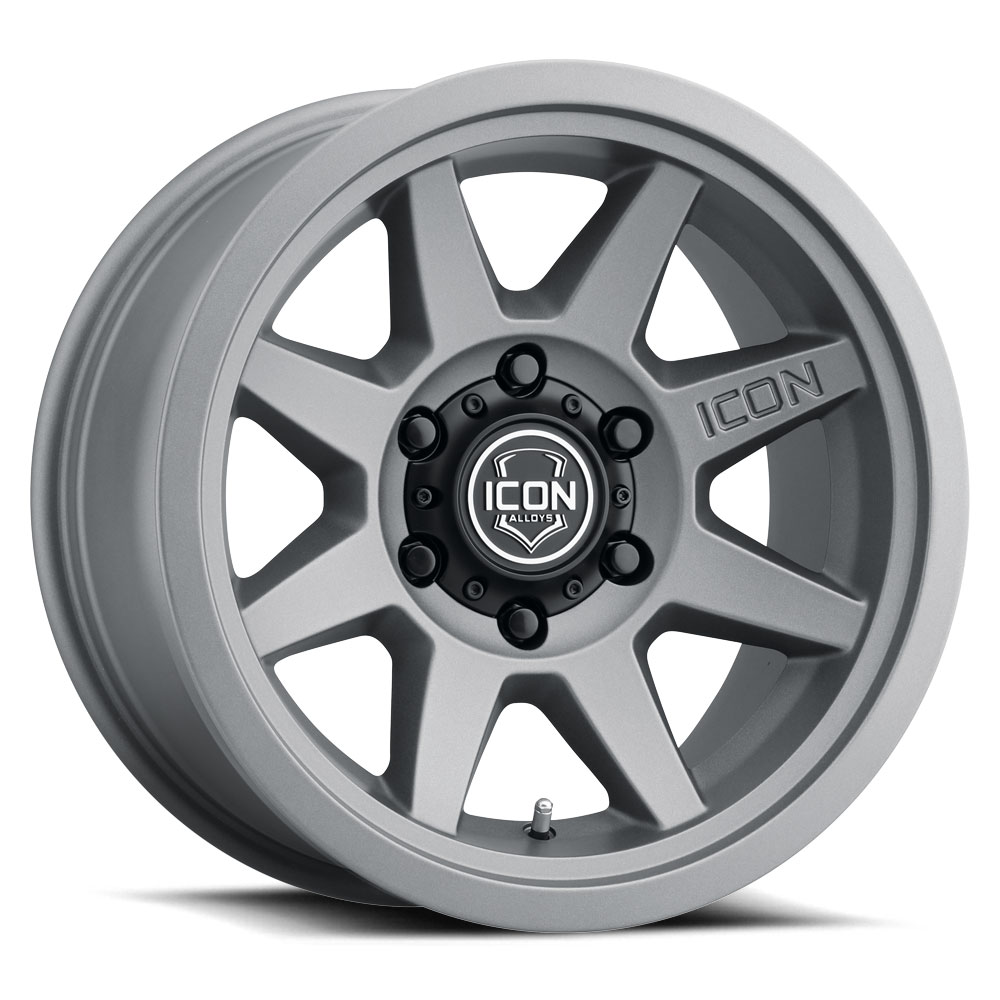 CHARCOAL
17 Inch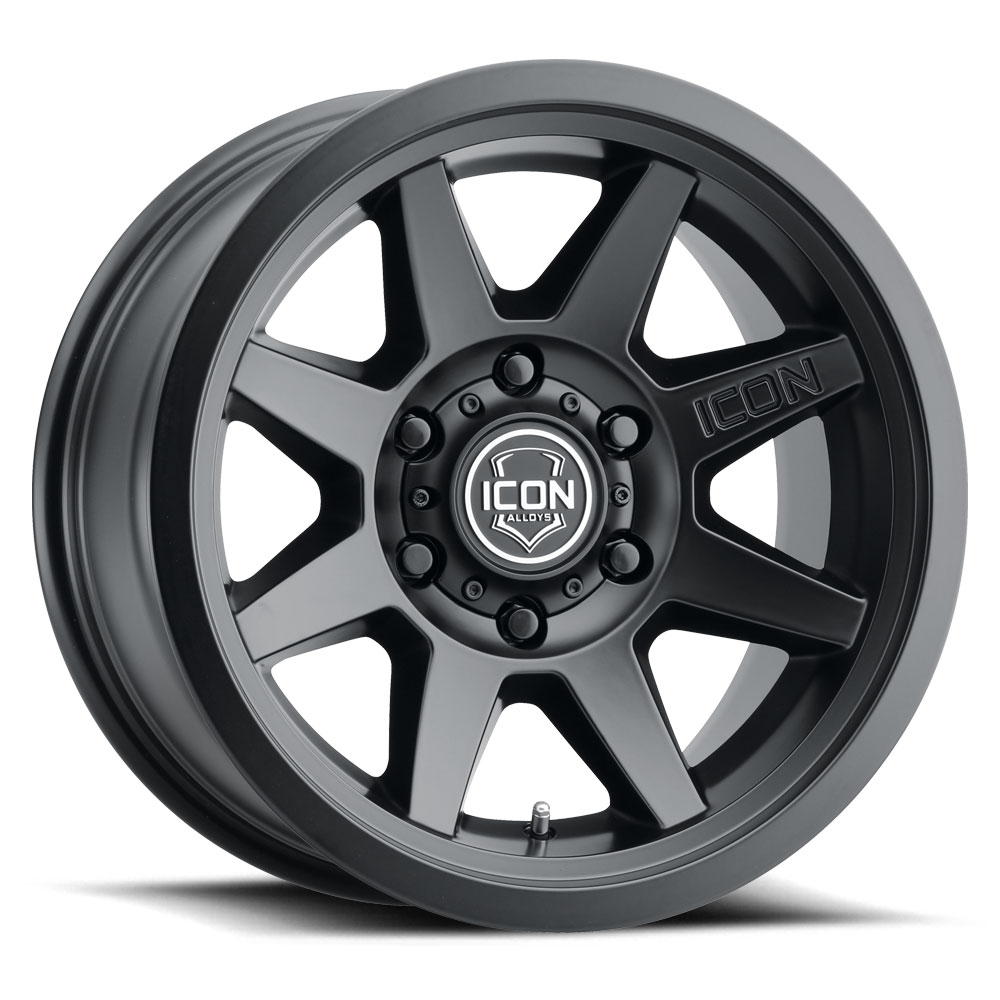 SATIN BLACK
17 Inch
Product Overview:
Staying true to the ICON Alloys approach, the Rebound SLX has been engineered to maximize caliper clearance and optimize wheel position for unhindered suspension travel and steering function. Backspace and wheel offset dimensions have been strategically developed to reduce scrub radius, improving all-around handling and ride quality. With build features such as these, it's clear that a set of ICON Alloys Rebound SLX wheels is the perfect complement to an ICON Vehicle Dynamics suspension system.
Features and Benefits:
Classic "Rebound" styling featuring smooth, boltless lip

Application-specific dimensions optimize vehicle dynamics and tire clearance

Reduced unsprung weight and rotating mass improves on and off-road vehicle performance

Aluminum alloy construction and 3,200 lbs load rating provides strength properties that are well suited for off-road use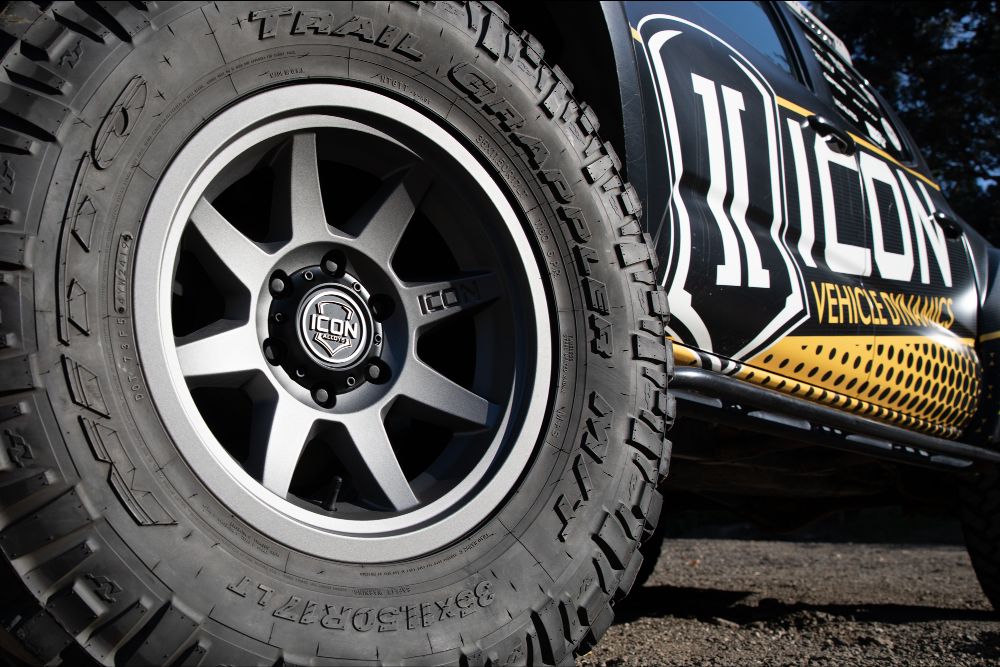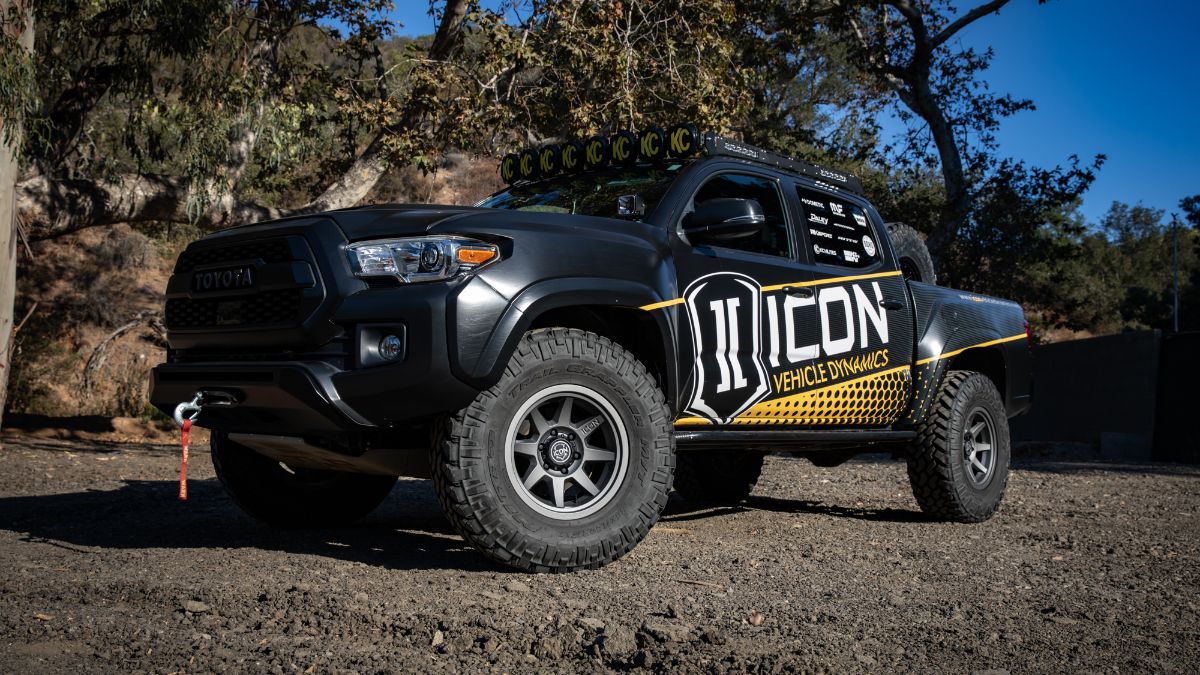 ABOUT ICON ALLOYS:
Developed by ICON Vehicle Dynamics (manufacturers of industry-leading performance suspension systems and shock absorbers) ICON Alloys was established with an objective to provide the off-road market quality wheels built with precision, performance, and strength in mind. Time after time in the development of suspension components the ICON R&D team ran into clearance, fitment, and steering geometry issues that limited the drivability and performance of a given vehicle. As this trend continued, the idea of manufacturing a line of wheels with the "form follows function" approach made more and more sense, and off to the drawing board it was…
PRECISION - Application-specific dimensions optimize vehicle dynamics and tire clearance for many of today's most popular vehicles.

PERFORMANCE - Engineered to reduce unsprung weight and rotating mass for increased vehicle performance both on and off-road.
STRENGTH - Aluminum alloy construction provides high-strength properties that are well suited for heavy off-road abuse.