TEAM ICON LOORRS RD.7, RD.8 RECAP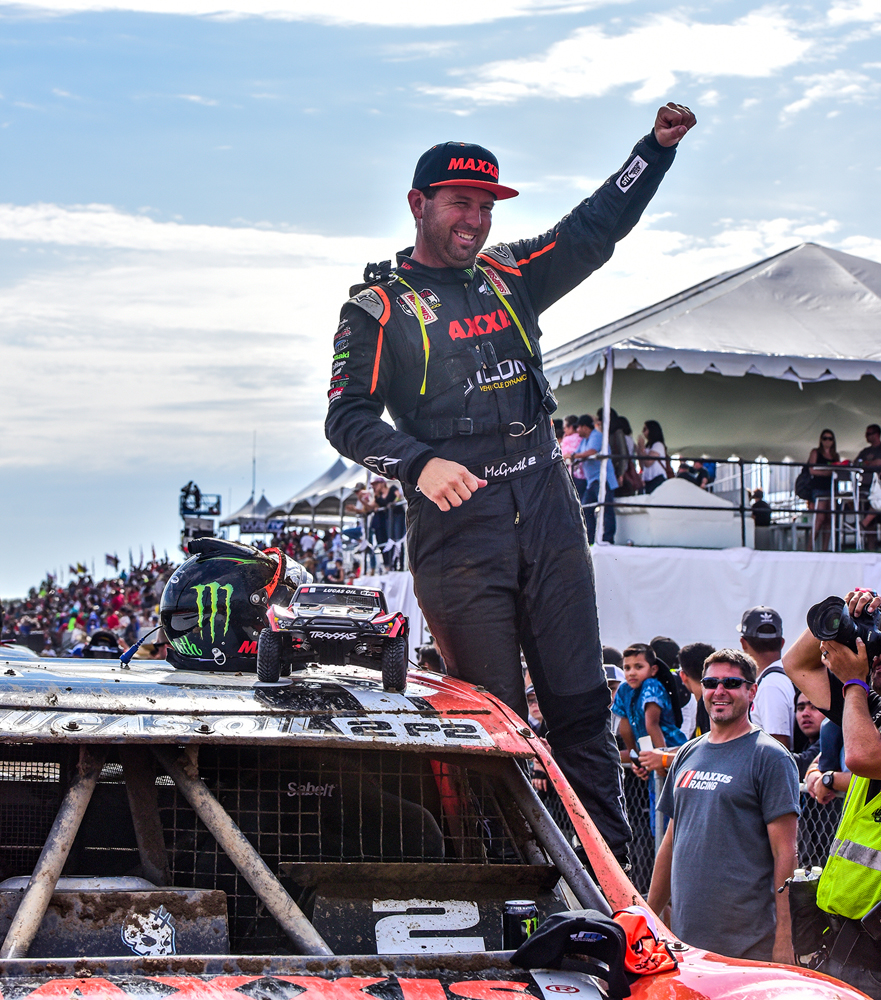 ICON Vehicle Dynamics and Team ICON racers had some great moments at last weekend's Lucas Oil Off Road Racing Series Round 7 and Round 8 in Estero Beach, Mexico. Jeremy McGrath brought home another win on ICON shocks and ICON Alloys race wheels, putting him in a great position for the Pro 2 season's point race. Brock Heger pulled off solid finishes for both rounds in the ICON-equipped #12 Pro Lite, also helping to place him in a favorable points situation.
2 Wins in a row for the # 2 Maxxis Tires, ICON Vehicle Dynamics, Carlyle Tools Jeremy McGrath Pro 2 so far in 2016! The JM2 team celebrated Saturday afternoon with a BIG Win at Estero Beach Mexico. Jeremy had this to say on the Podium to a very enthusiastic crowd after the race: "What an amazing day and race here on the beach! The fans in Mexico are awesome. My guys from Maxxis hooked me up with a great tire package and my ICON Suspension worked perfect on this very difficult and rough track. I want to also congratulate Rob Mac and Rodrigo Ampudia for getting 2nd and 3rd. I could not do this or be up here without all the support from my family, friends and sponsors. Thank you very much!"
JM2 Team member Brock Heger had a very good weekend in Mexico too. The #12 ICON Vehicle Dynamics, Maxxis Tires Pro Lite had top 5 finishes both days. Brock Qualified 3rd and 4th Saturday and Sunday and ended up in the 4th place position both days. With such a stacked field consistent finishes are hard to maintain. Brock Heger had this to say after the race Sunday: "I am happy to be in the points race sitting in third right now. I know we can and should be on the podium more but I feel confident with my team. ICON Vehicle Dynamics, Maxxis tires and Ultra Wheels have been supporting me each and every race and I can't thank them enough!"
Jeremy McGrath Motorsports team drivers are sitting 2nd in the Pro 2 class and 3rd in the Pro Lite class at the half way mark of the series. Follow @jeremymcgrath2 and @brock_heger for the most current images and news!