BILLET ADDITIONS – THE FORD RAPTOR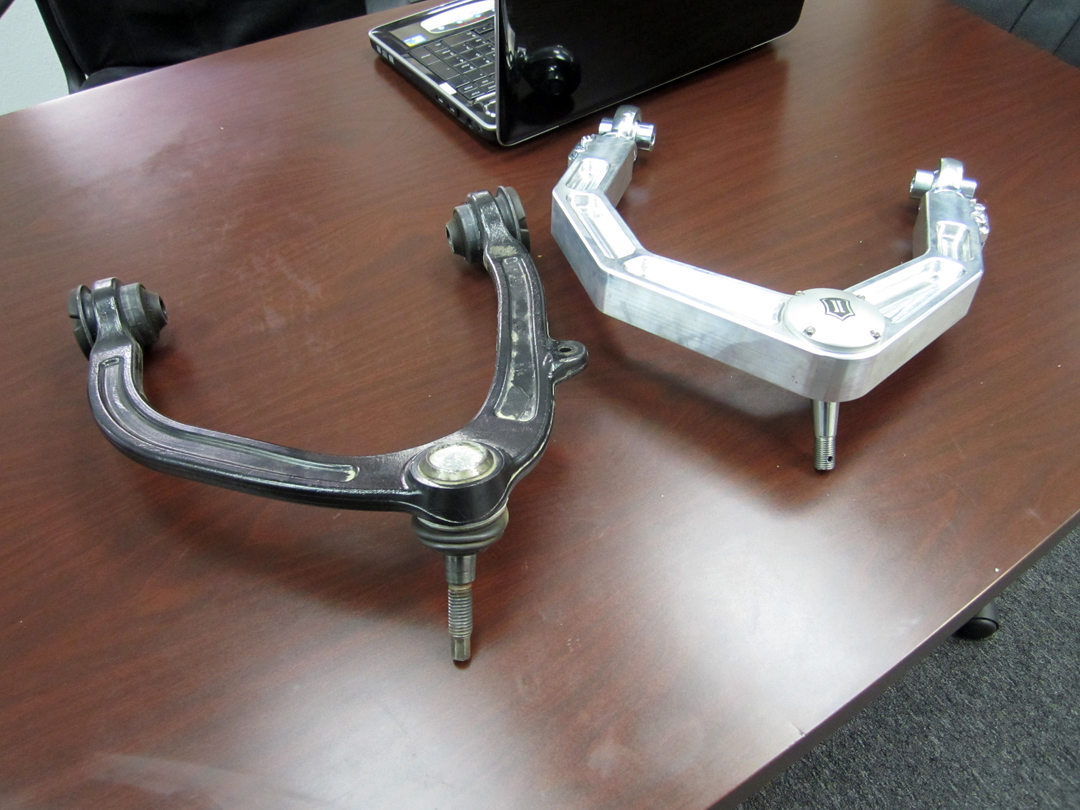 Having an "in-house" machine shop has it benefits: quick turn around, material supplies on hand, and products that have a fit and finish like no other. In our non-stop push to cover the Raptor completely in ICON parts we don't over look any aspect, and know that looks and the ability to handle abuse are key factors in our customers decision to run ICON Vehicle Dynamics equipment!
Digital measuring devices in the R&D Lab give the product development team the coordinates needed to make parts that can be duplicated in Solid Works. Once in Solid Works, data collected can be placed into detailed SEMA frame files straight from Ford, allowing the engineers to cycle suspension and make minute changes to certain suspension curves to obtain a more stable and predictable vehicle.
Sometimes the easiest task in creating new parts is drawing them in the computer. When this arm is compared to the 3d model, the sheer luster and beauty cannot be portrayed as eloquently as this. Holding the parts in your hand makes you appreciate what a skilled CNC Machinist can do.
With numerous events around the corner, we plan on having all of our new Ford Raptor parts ready for the start of the desert season. Check back for more updates as our Raptor gets more shocks, bumpers, and a fresh new outside look!