ICON'S JURASSIC RESEARCH: THE ELUSIVE FORD RAPTOR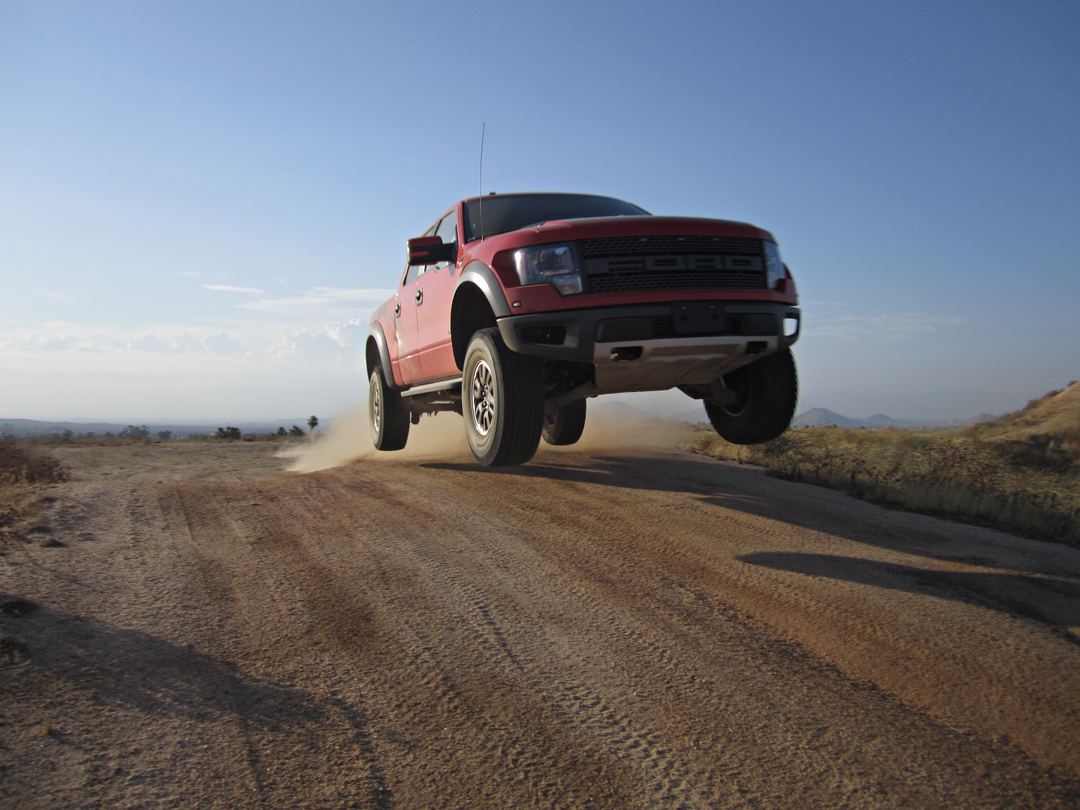 The R&D Team at ICON Vehicle Dynamics is relentless at being in the fore-front of new vehicles, product development, and well… tinkering with cool new stuff! What is our latest endeavor? Well that would be our new product line coming out for the Ford Raptor. Out of the box, the truck is a HUGE step above the competition with extended travel shocks and arms, and internal bypass shocks. But upon our 1st test session we felt there is tons of room for improvement and with the recent outcry about bent frames, we knew the task was going to be tuff and extensive… Just how we like it!
Although the truck is seen here in flight, the landing what a bit more abrupt than we expected. With 11" of travel, the new shock package ICON is developing will handle 2x the speed and 2x the air with out spilling your Red Bull!
Guessing what is happening in your shocks is so 19th Century! Taking still frame photos of your shock in action is a close 2nd in the 20th Century, but still not good enough for the R&D Team at ICON Vehicle Dynamics. What do we have that is so 21st Century?!?! How about a Digital Data Acquisition System capable of traveling over 15"! These are the tools we use; the only thing our R&D team is missing is lab coats and pocket protectors