22-23 TUNDRA/23 SEQUOIA REAR 3.0 VS RR CDCV PAIR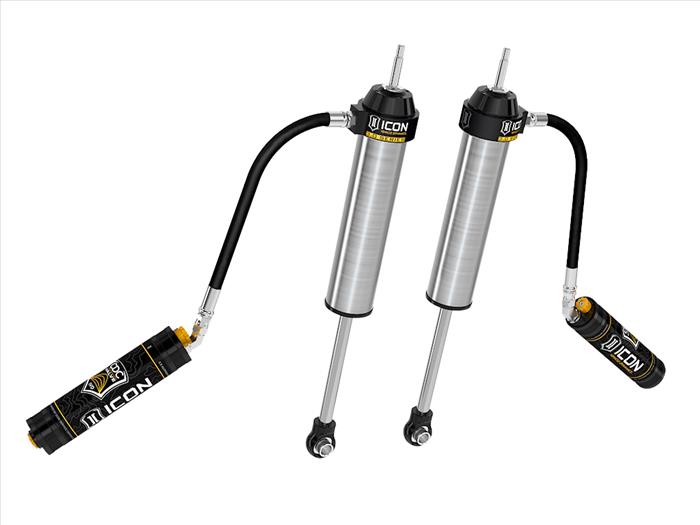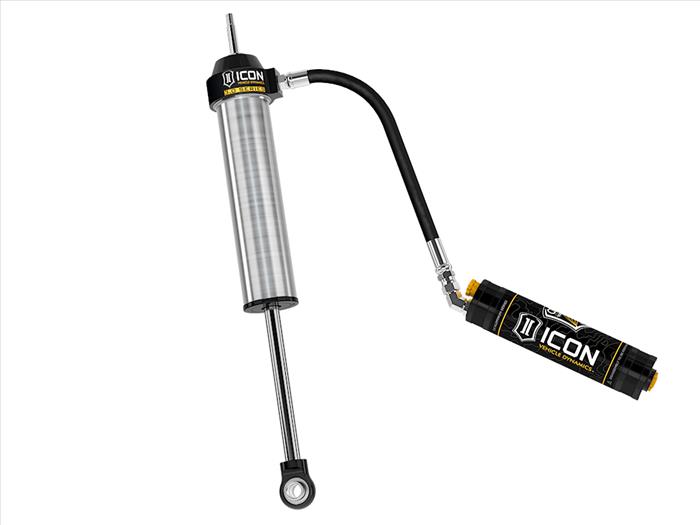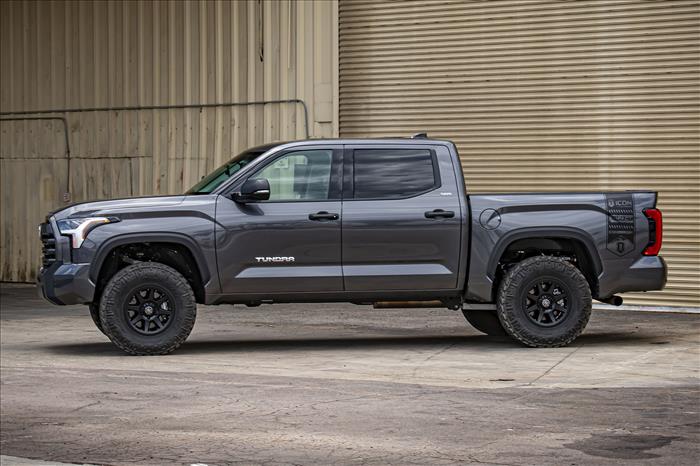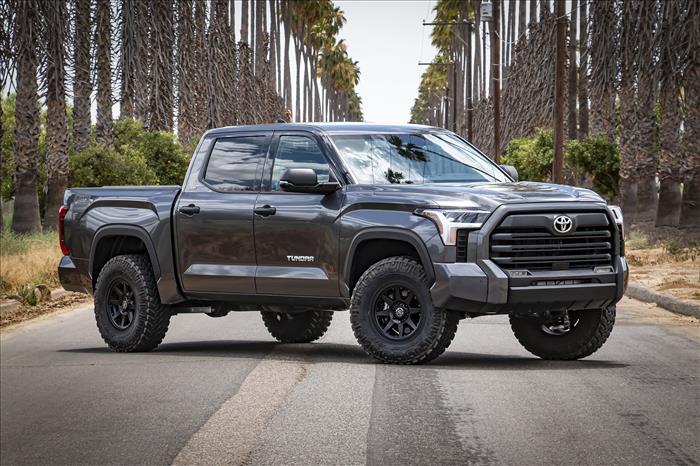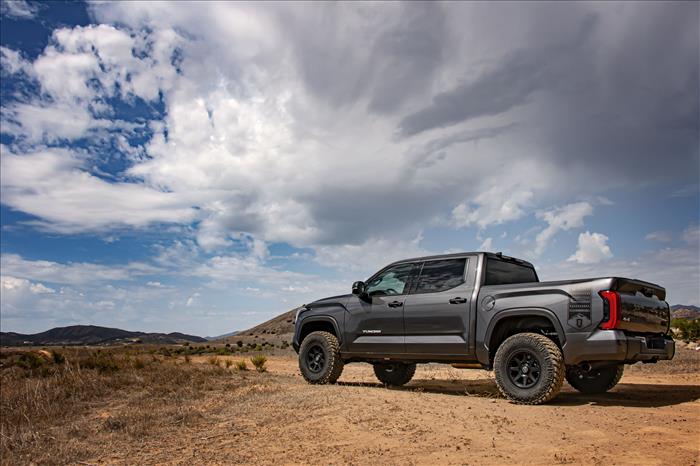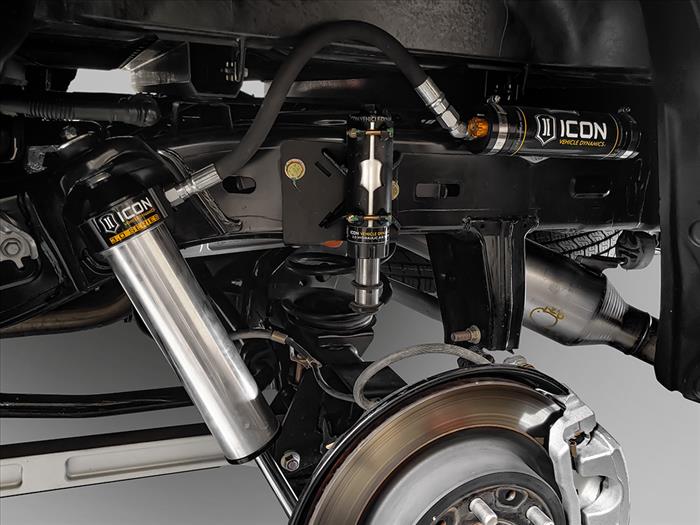 overview
ICON's 3.0 Series Rear Shocks with CDCV for 2022-2023 Toyota Tundra/2023 Toyota Sequoia are designed to take the off-road capability of the truck to new levels by increasing wheel travel by up to 20% and significantly improving the damping ability of the rear shocks, while being compatible with rear lift heights up to 1.5" over stock on Tundra or 3" over stock on Sequoia.
3.0 Series shocks boast 50% more piston surface area compared to 2.5 Series shocks. This translates into increased stability and vehicle control at the extremes of off-road use, with benefits also making themselves apparent in on-road driving conditions. Increased internal oil volume and more external surface area compared to 2.5 Series Shocks offer improved heat dissipation and resistance to shock fade under hard use.
ICON's exclusive Compression Damping Control Valves are included for precisely dialing in your suspension performance. CDCV controls fluid flow under compression, allowing you to achieve the perfect tune whether driving on the street, slow-crawling through the rocks or mobbing across the desert at full throttle. When paired with ICON 3.0 Series Coilovers with CDCV on the front, vehicle control can be precisely dialed in front to rear, resulting in the best overall driving experience.
These 3.0 Series Shocks are designed as an OEM shock replacement, making installation a simple and straightforward bolt-on affair. Compatible with rear lift heights from 0-1.5" over stock on Tundra or 0-3" over stock on Sequoia allowing for the fitment of larger, more aggressive wheel and tire combinations. First class ICON manufacturing processes and quality components are used to ensure these shocks function to their maximum potential without issue.
features & Benefits
20% increase in rear suspension travel compared to stock
Compatible with up to 1.5" of rear lift on most Tundra models or 3" of lift on Sequoia
Vehicle specific design and tuning for superior shock damping and control
3.0" Body diameter for increased oil volume and larger piston area
Easy-to-adjust CDC Valve (Compression Damping Control) allows for end-user compression changes to suit all types of terrain and vehicle cargo configurations
CNC machined 6061 aluminum components with a black anodized finish
PTFE lined spherical bearings for extended longevity and minimal deflection
7/8" diameter induction hardened, chrome plated shock shafts
Corrosion resistant CAD plated steel shock bodies
Fully Rebuildable and Re-tunable
download installation guide
Tech Info:
TECH NOTE: Compatible with 0-1.5" of rear lift on non-TRD Tundras or 0-1" lift on TRD Tundras equipped with rear coil springs
TECH NOTE: Compatible with 0-3" of rear lift on Tundras equipped with rear OE Load-leveling Rear Height Control Air Suspension
TECH NOTE: Compatible with 0-3" of rear lift on 2023 Sequoias equipped with rear coil springs
TECH NOTE: If upgrading a vehicle equipped with Adaptive Variable Suspension (AVS) all other vehicle systems remain functional
Request a Quote