NEW PRODUCT | Centerline™ 2.5 Steering Stabilizer for 05-22 Ford Super Duty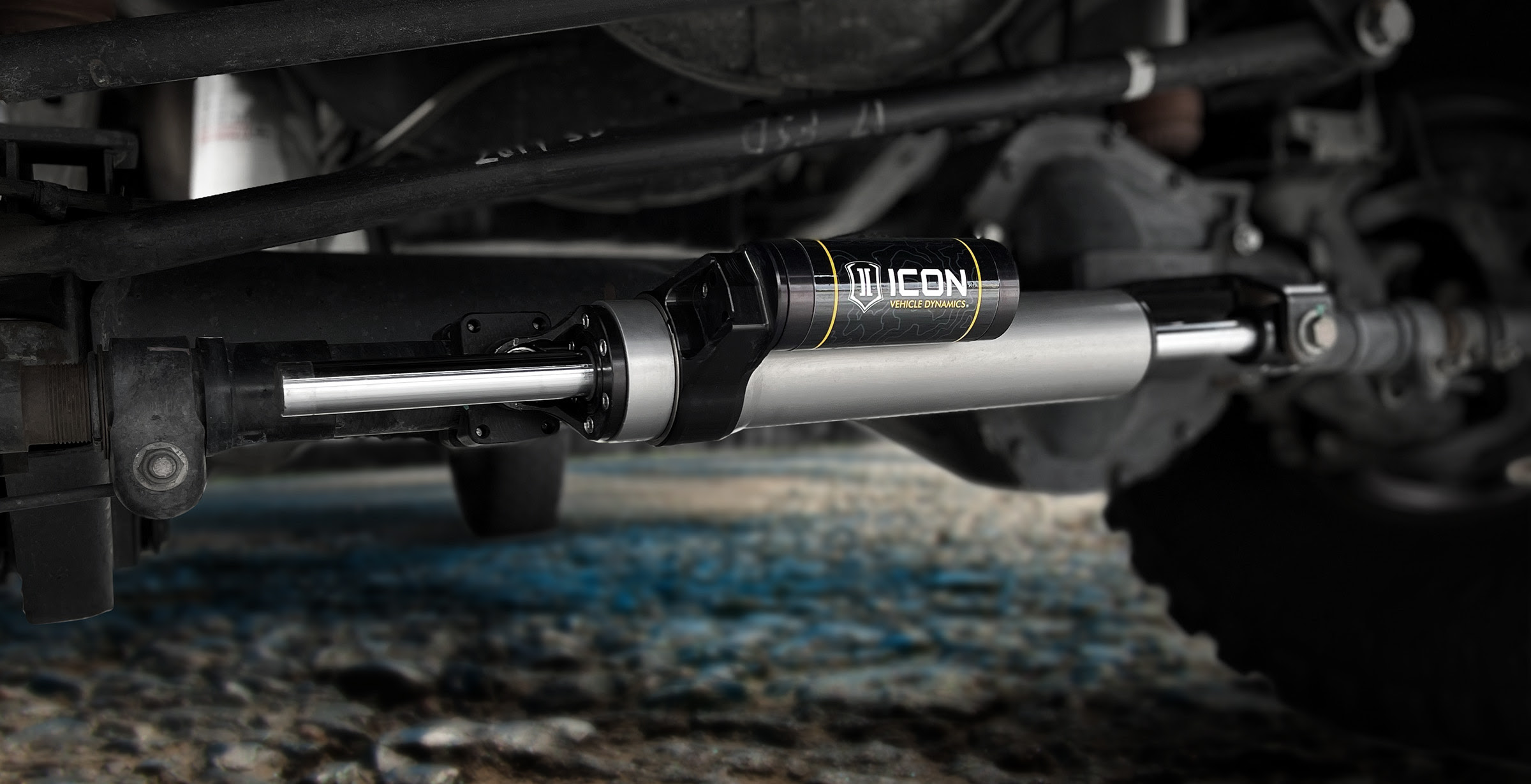 ICON Vehicle Dynamics is proud to introduce our 2.5 Centerline™ Steering Stabilizer with Piggyback Reservoir for Ford Super Duty pickups.

The ICON Centerline™ Steering Stabilizer features a through-shaft design to eliminate the push/pull sensation associated with traditional steering stabilizers, resulting in more consistent damping and symmetrical steering feel throughout the input range. The large 2.5-inch diameter stabilizer body and piggyback reservoir increases fluid volume to prevent performance fade due to heat and cavitation.

This unit provides a significant increase in steering damping compared to the stock equipment, for an improved driving experience with both stock size and oversize aftermarket wheels and tires. The kit also allows for increased steering travel compared to other aftermarket steering stabilizers.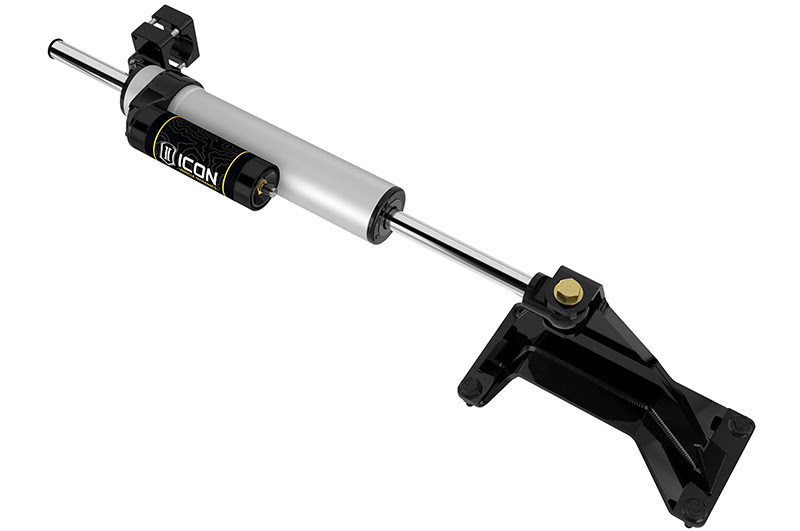 The stabilizer body shares components with ICON's proven 2.5 Series shock absorbers, meaning the unit is fully rebuildable. 2.5 Series features a 6061 hard anodized aluminum shock body for excellent corrosion resistance and a beefy 7/8" chrome plated induction-hardened steel shaft.. FK Rod End bearings provide precise function & feel throughout steering range. A piggyback reservoir provides increased fluid capacity for better heat dissipation under hard use.
Installation is 100% bolt-on using common hand tools and should be an easy job for both professional mechanics and experienced DIY'ers.

KEY FEATURES:
Large bore 2.5" diameter shock body with piggyback reservoir
Through shaft design eliminates the push/pull sensation associated with traditional stabilizers
Provides symmetrical steering feel throughout input range
Drastically increased steering damping over stock unit
100% bolt-on installation
Offers increased wheel travel compared to ICON's dual steering stabilizer kit
Fully rebuildable ICON Vehicle Dynamics 2.5 Series shock
6061 hard anodized aluminum shock body provides excellent corrosion resistance
7/8" chrome plated induction-hardened steel shaft
5WT shock oil for consistent suspension damping along a wide temperature range
FK Rod End bearings for precise function & feel throughout steering range
TECH INFO
After installation, cycle steering left and right to ensure full range of steering is achievable and stabilizer is installed correctly.
Use ICON 61112 1" front bump stop spacers unless the suspension system that you are using calls for larger bump stop spacers. If using a non-ICON configuration, cycle the suspension to verify that the stabilizer does not make contact upon full compression.
Mounts over stock front differential cover, not compatible with most aftermarket covers.
Not compatible with aftermarket tie rods.