22-23 TUNDRA REAR HYD BUMP STOP KIT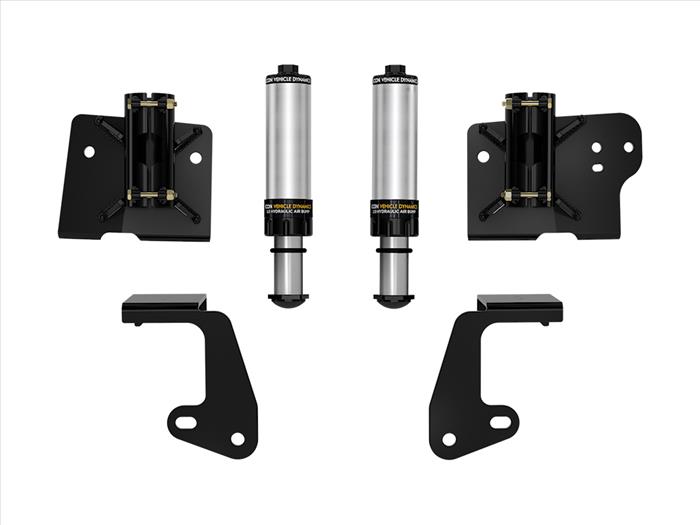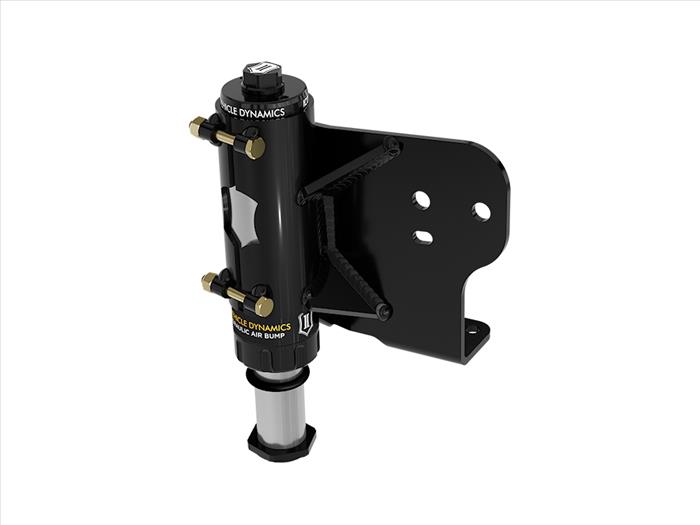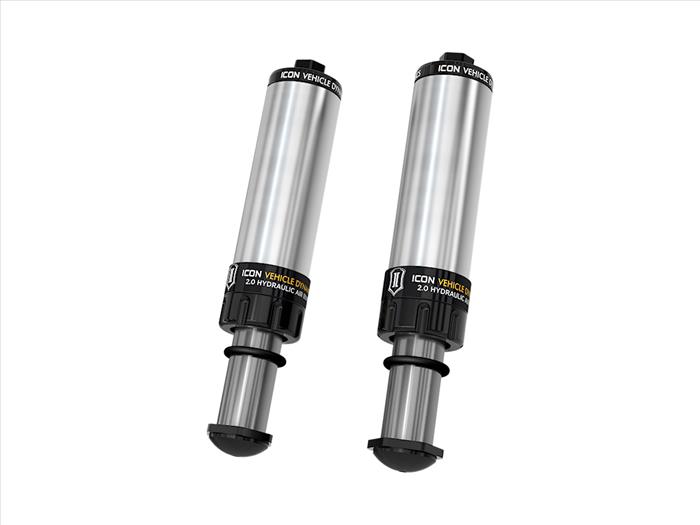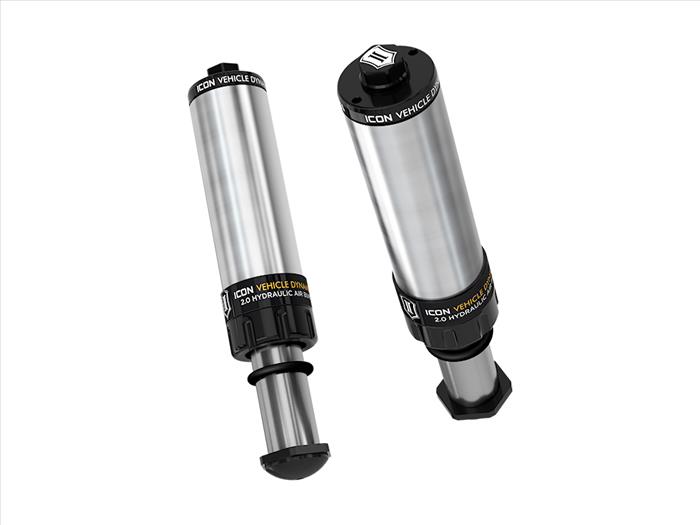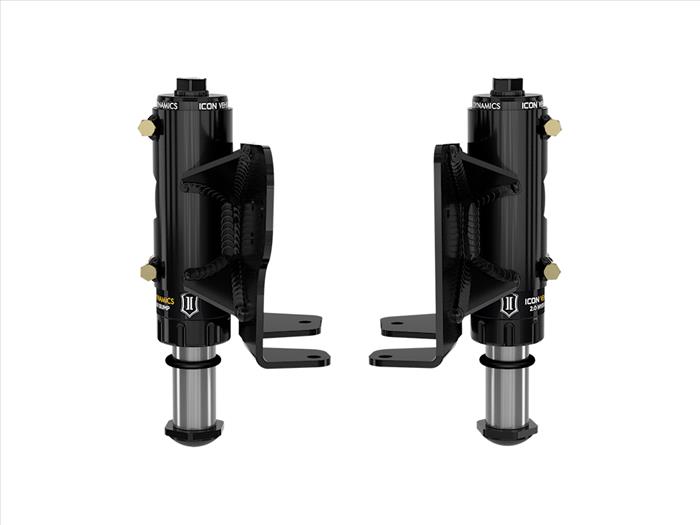 overview
While the factory rear bump stops do a satisfactory job of absorbing impacts on a street driven truck, ICON found that there was much room for improvement during spirited driving in rough, off-road terrain. The ICON Vehicle Dynamics 2022-2023 Toyota Tundra Rear Hydraulic Bump Stop System was designed to take the off-road capability of the truck to new levels by significantly improving the bottom-out control of the rear suspension and reducing rear end kick. Like all ICON hydraulic bumps stops, these feature both velocity and position sensitive technology which means that as the shaft speed increases and moves through the travel, the force increases exponentially to provide excellent bottoming resistance that won't negatively affect articulation.
This hydraulic bump stop system was developed as an OEM replacement, making installation a simple and straightforward bolt-on affair. With no major cutting, welding, or fabrication required you have the option to return the vehicle back to its stock form. The factory rubber bump stops have a limited energy absorption capacity and a rapid release of this energy upon rebound – This translates into a harsh ride and poor handling in rough terrain. ICON hydraulic bump stops absorb and release this energy in a much more controlled manner due to the digressive rebound piston valving, resulting in predictable handling and vehicle dynamics.
features & Benefits
Direct bolt-in to OEM bump stop location makes for an easy and straightforward install
Fully reversible to factory configuration with no bed cutting required
2.5" travel bump stop reduces rear end 'kick' and improves overall performance
Position and velocity sensitive technology exponentially increases bottom-out resistance
Vehicle specific bump stop tune to provide smooth engagement and best ride quality
Heavy duty 1 ¼" CNC machined nitro steel shaft
Multi stage CAD plated body for maximum corrosion resistance
Double sealed high pressure Schrader valve
Replaceable noise reducing striker pad
Fully serviceable
download installation guide
Tech Info:
OEM Wheels & Tires Fitment: Yes
APPLICATION NOTE #142: NOT COMPATIBLE WITH TUNDRAS EQUIPPED WITH LOAD-LEVELING REAR HEIGHT CONTROL AIR SUSPENSION.
Request a Quote