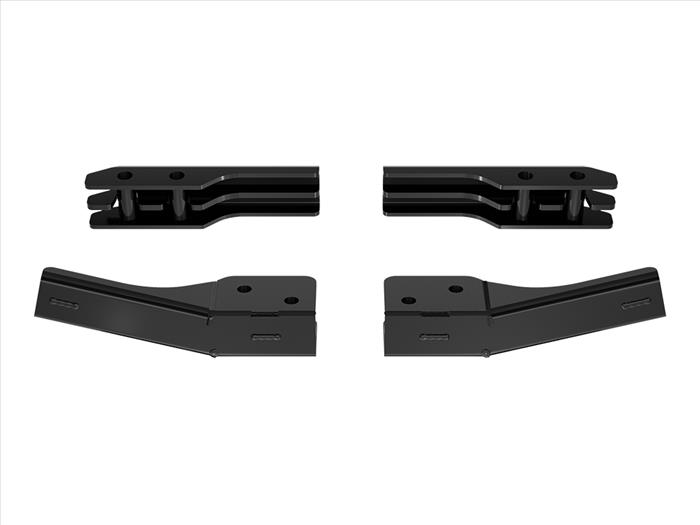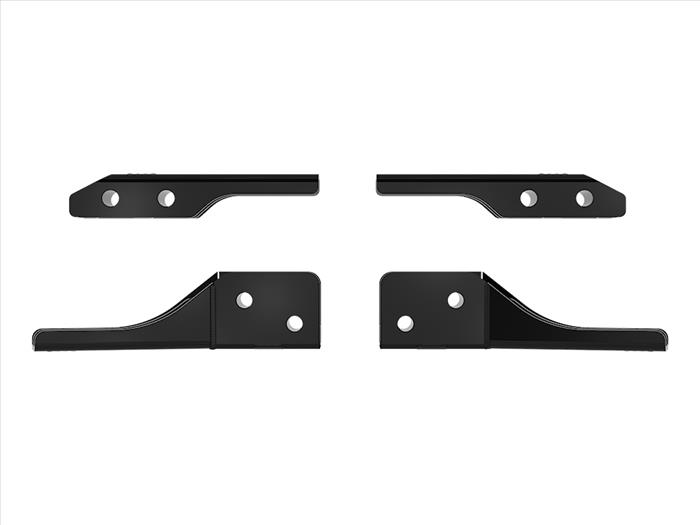 overview
The factory crash bars are standard equipment on all non-Sasquatch equipped Broncos. To take full advantage of 35" or larger tires these crash bars must be removed, if present. For those who would like to retain the functionality of the crash bars but still clear 35" tires, or for those who would like to add that functionality to Sasquatch-equipped Broncos, ICON offers our new High Clearance Crash Bar Kit. These crash bars are made with three layers of beefy 3/16" thick plate steel, CNC laser cut, brake-formed and professionally fixture-welded for an easy, secure fit into the factory crash bar mounts.
features & Benefits
Retains safety of OE crash bars while providing clearance for 35" x 12.50" tires
Rugged, multi-layer 3/16" steel construction
CNC laser cut and brake-formed
Easy do-it-yourself installation
Durable multi-stage semi-gloss black powder coat finish
ICON Vehicle Dynamics Limited Lifetime Warranty
download installation guide
Tech Info:
TECH NOTE: Broncos equipped with Sasquatch package lack OE hardware needed for installation. Crash bar mounting bolts from a non-Sasquatch Bronco, or equivalent metric bolts, are required for installtion onto a Sasquatch equipped Bronco.
Request a Quote