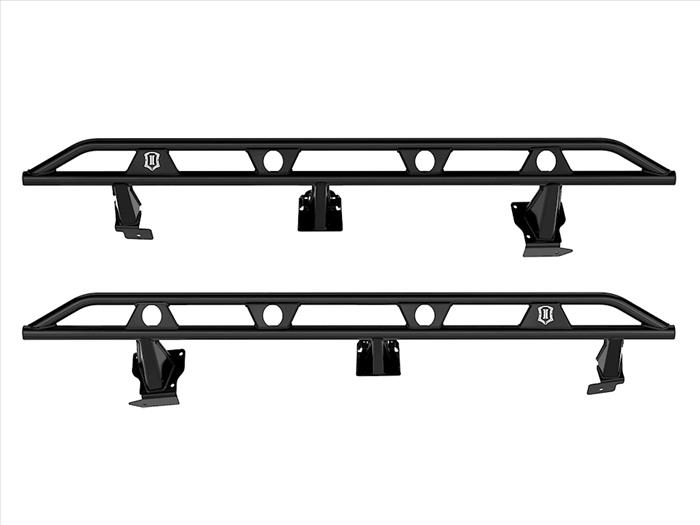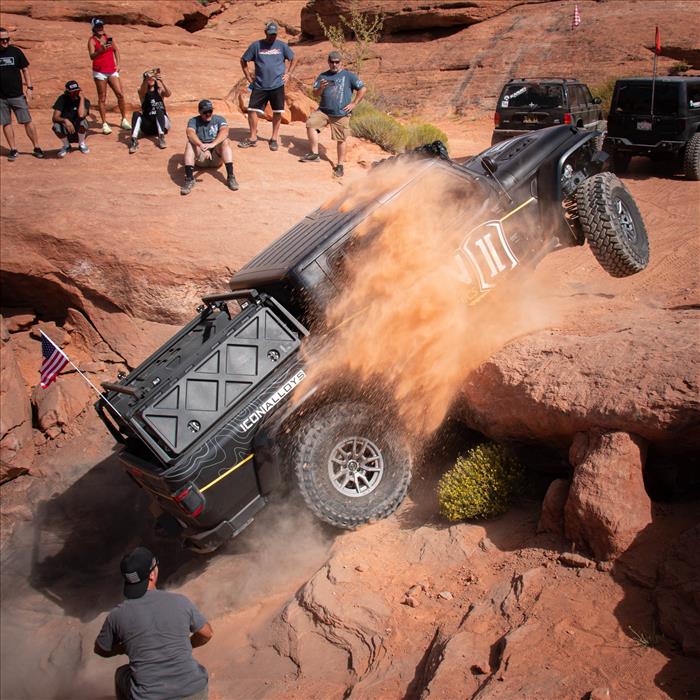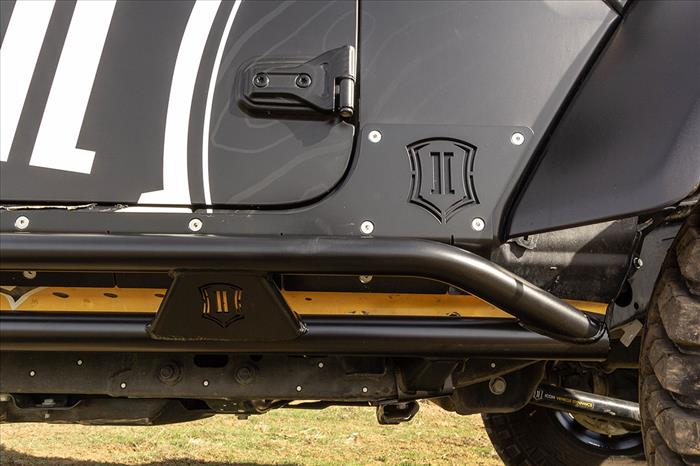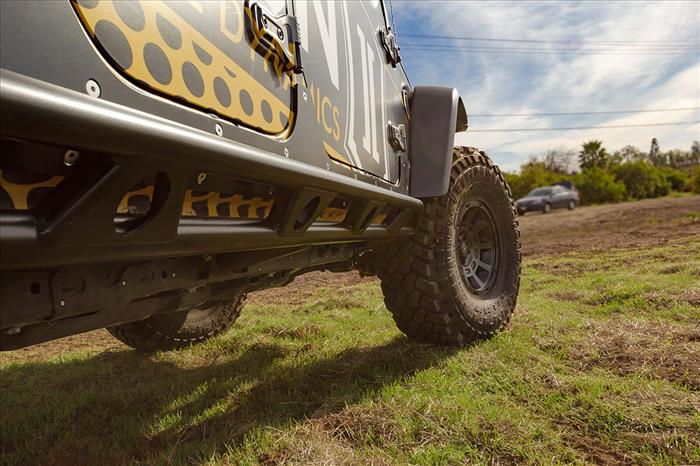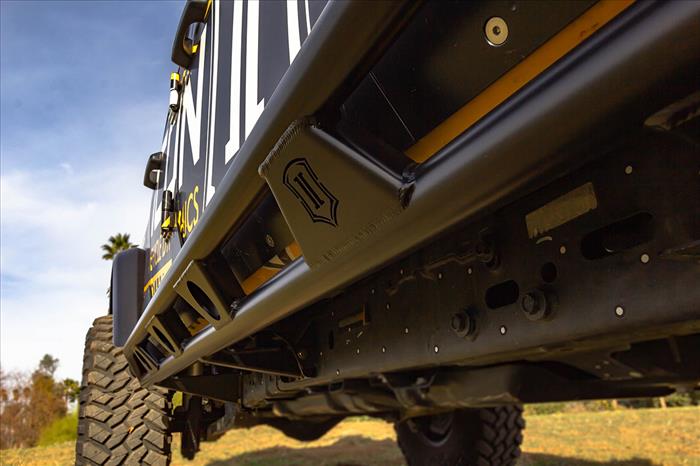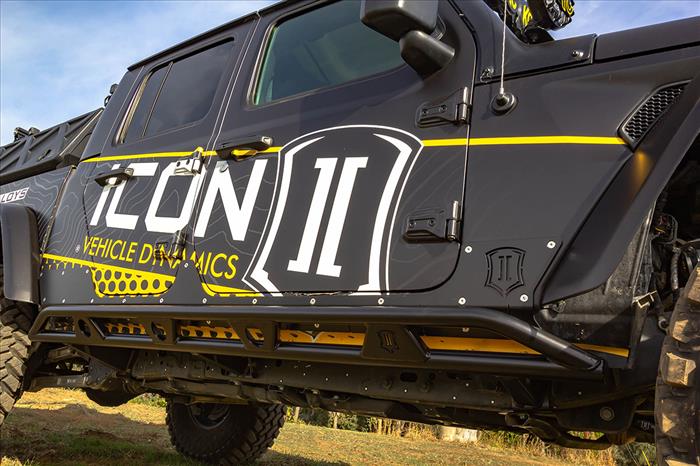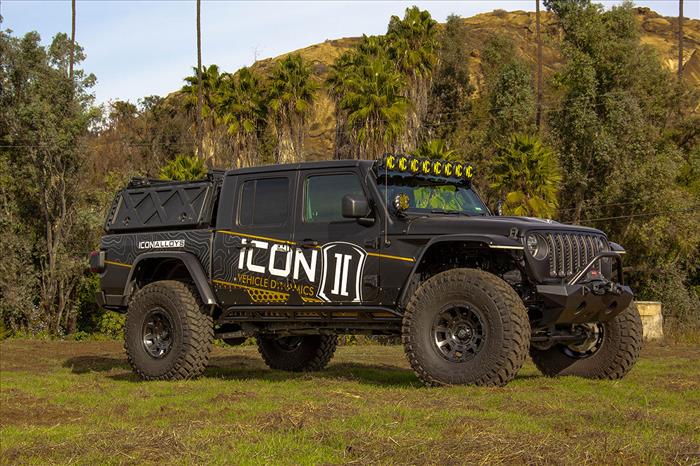 overview
Equip your Jeep Gladiator JT with the ultimate in hard core rocker protection with ICON Impact PRO Series Frame-Mounted Rock Sliders. Like our extreme-duty COMP Series sliders, they are mounted directly to the strongest structure of the Jeep, the frame itself. But PRO Series is more easily installed using a bolt-on installation procedure. Dual heavy-wall DOM tubular sliders with plate steel gussets are rugged enough to bear the weight of the Jeep as it slides across the rocks and maneuvers through the tightest trail obstacles. Three heavy duty fabricated outriggers tie the slider to the frame rail and provide both vertical rigidity and lateral strength for pivoting around rocks while keeping the Jeep's doors and body panels safely distanced from canyon walls. For an extra layer of protection, these Rock Sliders may be installed in conjunction with ICON Impact Body Armor, which acts as an exo-skin protecting the Jeep's rocker sheet metal against any small rocks or branches that make it past the Rock Sliders. PRO Series Frame Mount Sliders are the pinnacle of both function and form, giving the Jeep a hard core, trail ready look. The sliders are finished in a durable semi-gloss black multi-stage powder coat. Wheel with confidence knowing that ICON Impact products are covered by ICON's Limited Lifetime Warranty.
features & Benefits
Extreme Duty heavy wall DOM tube and 3/16" plate steel design to withstand punishment
Sliders bolt directly to the Jeep's frame rails for rock-solid rocker protection
Extreme Duty outriggers are designed for the highest clearance available in a frame-mounted slider
Frame-mounted sliders absorb impacts with no stress to the Jeep's body sheet metal
May be used with ICON Impact Body Armor for added body sheet metal protection
Durable multi-stage semi-gloss black powdercoat finish
ICON Impact Series Limited Lifetime Warranty
download installation guide
Tech Info:
TECH NOTE: May not fit JTs equipped with certain rear long arm kits.
Sold as a pair. Includes left and right side sliders.
Request a Quote