18-UP JEEP JL PRO SERIES 2 REAR BUMPER W/ HITCH & TABS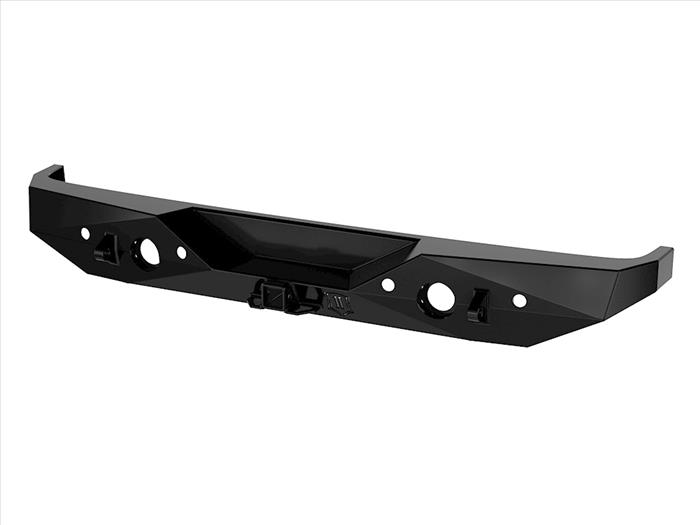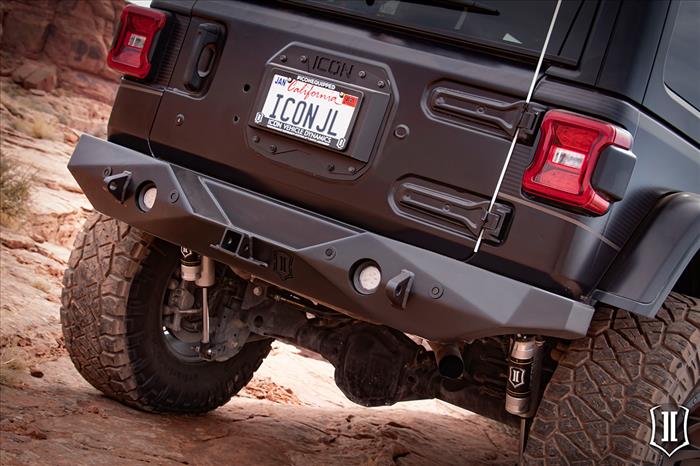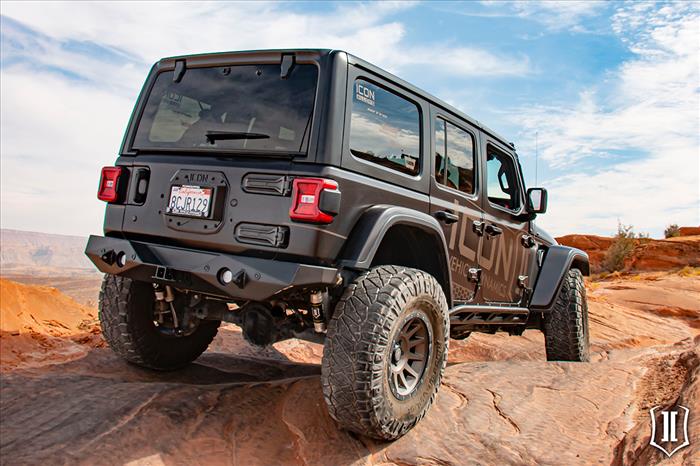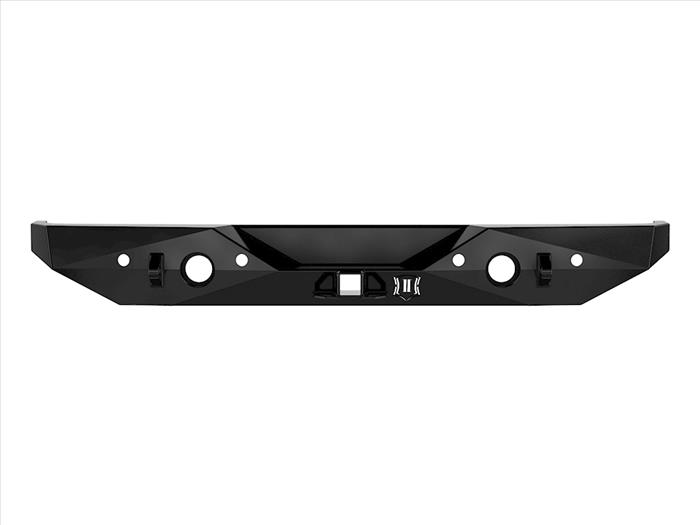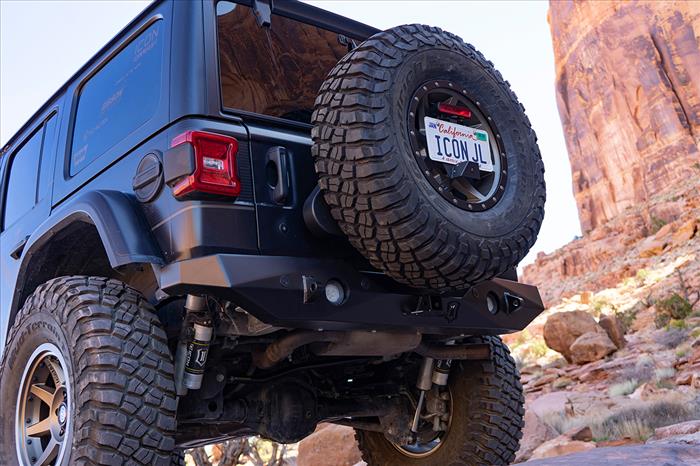 overview
Tackle the toughest trails with the ICON Impact PRO Series 2 rear bumper for Jeep Wrangler JL. Designed for the ultimate in off-road form and function, PRO Series features a multi-faceted, high-clearance design that sneaks past the tightest obstacles on the trail. This bumper is designed with the smallest form factor possible without cutting into the Jeep's frame rails and crossmember, ensuring great ground clearance and departure angles. The integrated tow hitch is designed to tuck up high and tight, providing trailer towing convenience in the most trail-friendly package possible. PRO Series bumpers are manufactured from 3/16" thick plate steel, CNC laser cut and precision brake-formed for an exact fit. If you manage to get yourself into a tight spot, recovery is aided by a pair of extreme duty recovery shackle tabs, CNC machined from beefy 1" thick plate steel. And like the rest of the PRO Series bumper, even the recovery tabs are designed and placed for maximum clearance. Back-up lighting may be provided by a pair of protected, recess mounted 2-1/2" LED back-up lights (sold separately). And you can keep your factory backup proximity sensors, as the bumper comes with mounting provisions to reinstall them. The PRO Series bumper looks as great as it performs, with a durable, semi-gloss black multi-stage powder coat finish. Wheel with confidence knowing that ICON Impact products are covered by ICON's Limited Lifetime Warranty.
features & Benefits
Faceted high clearance design to maximize departure angle and clearance
Integrated 2" hitch receiver with safety chain loops
Bomb-proof 3/16" thick plate steel construction, CNC laser cut and brake-formed
Extreme duty 1" thick recovery shackle tabs are angled for high clearance
Protected recessed backup light buckets accept 2-1/2" round LED lamps (sold separately)
Mounts included to retain the factory rear parking sensors
Durable multi-stage semi-glosss black powdercoat finish
ICON Impact Series Limited Lifetime Warranty
download installation guide
Tech Info:
TECH NOTE: Installation requires drilling additional holes into the Jeep's frame (no cutting)
TECH NOTE: A suitable license plate relocation kit will be required by local laws. ICON Impact part numbers 25170 or 25171 recommended
TECH NOTE: Recovery shackle tabs CNC machined from 1" thick steel plate, for 3/4" shackle pin (5/8" shackle)
TECH NOTE: Hitch receiver for hitch mounted accessories and light recovery only. Not rated for towing of any kind.
Request a Quote