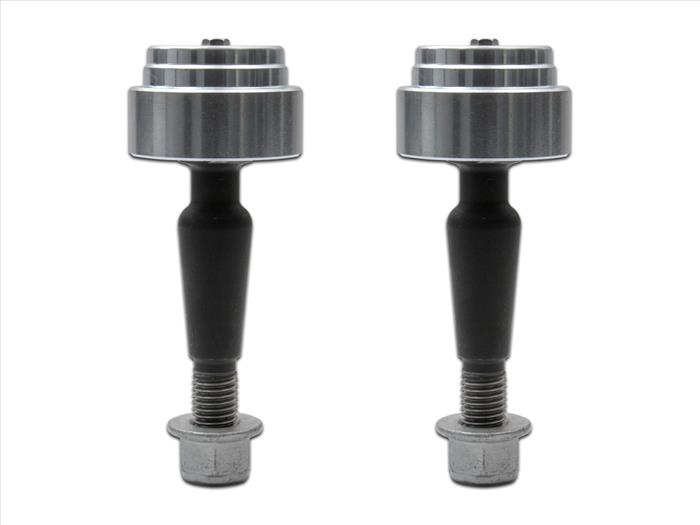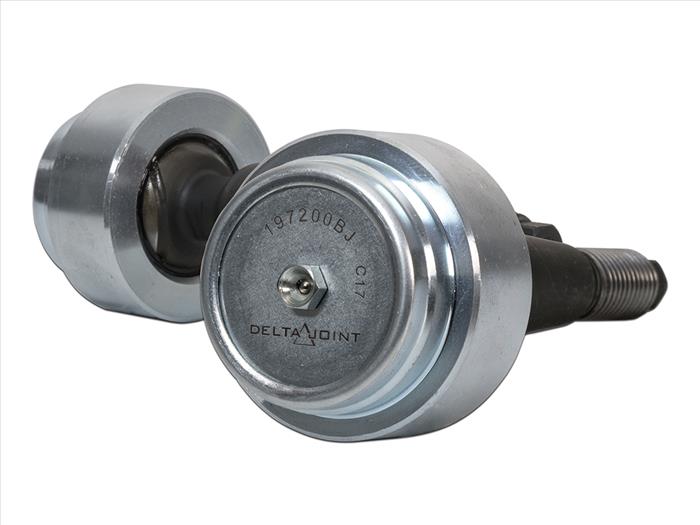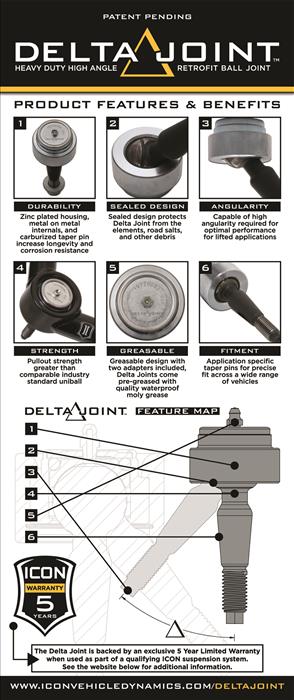 features & Benefits
Retrofit kits allow for installation of Delta Joint into wide range of aftermarket upper control arms using a 1" uniball
Retrofit kits include a pair of Delta Joints, retaining rings, and a supply of anti-seize
Patented Delta Joint (U.S. Pat. 10,731,700) combines the durability of a ball joint with the performance characteristics of a traditional uniball
Sealed design and zinc plated housing protects Delta Joint from the elements, road salts, and other debris
Metal on metal internals and a greasable design for maximum longevity and noise-free operation
Capable of high angularity required for lifted applications
Carburized taper pin provides increased corrosion resistance, decreased internal friction, and less chance of thread galling on assembly
Pullout strength greater than comparable industry standard uniball
Application specific taper pins for precise fit across a wide range of vehicles
download installation guide
Tech Info:
Replaces all WSSX16, AWX16, WC16, WE16, WSSB16, WR16, ABW16 uniballs with a 2.125" outside diameter and 1" height
Retrofit kits are designed for use only on listed applications using stock length upper control arms.
Fitment verification is the duty of the installer! Failure to cycle suspension and check for bind issues may lead to component failure and/or injury. Professional installation required.
Request a Quote