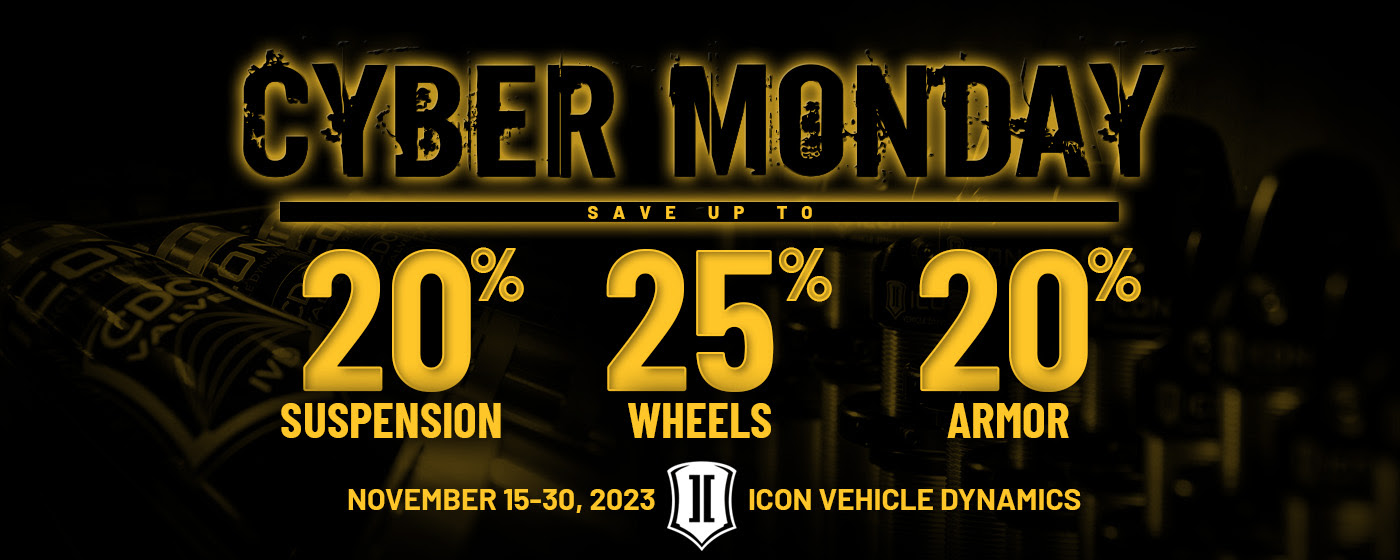 news & events
CYBER MONDAY Deals for You!
Just in case you missed the big news, you can still upgrade your ride with our holiday deals this Cyber Monday!
Performance suspension systems
ICON Vehicle Dynamics is a premiere performance suspension manufacturer specializing in aftermarket suspension components for trucks, SUV's and off road suspension development. The company's business is customer-driven, technology-influenced, engineering-oriented and focuses on world-class manufacturing processes and techniques.
important safety recall
ICON 05-Up FSD 2.5 Centerline Stabilizer Kit, Part 65050